Cruelty Free   Eco-Friendly
Clinically Proven
Regular price
Sale price
$24.97 USD
Unit price
per
Sale
Sold out
Experience the ultimate solution for slow hair growth, thinning strands, and pattern baldness: Biancat™ VitaStrands Hair Growth Serum. In as early as 4 weeks, transform your hair into a luscious masterpiece as it reduces damage, promotes healthier strands, and accelerates growth from the roots. Fall in love with your hair all over again.
What Our Amazing Customers Are Saying: Real Stories, Real Results
"I've struggled with hair loss for years, and it has taken a toll on my self-esteem. But ever since I discovered Biancat VitaStrands Serum 7 weeks ago, my life has changed. Not only has my hair started to grow back, but it also feels stronger and healthier than ever. I can finally run my fingers through my hair without worrying about shedding. This serum is a game-changer, and I'm forever grateful for the confidence it has restored in me."


- Smith Collins, 44, Philadelphia, Pennsylvania
"Finding a hair growth product that actually delivers on its promises is like finding a needle in a haystack. But Biancat™ VitaStrands Hair Growth Serum is that needle! This serum has worked wonders for my hair. It's become thicker, more resilient, and I've noticed a significant reduction in hair loss. I'm overjoyed with the results and can confidently say that VitaStrands is worth every penny. Don't hesitate to try it – you'll be amazed!"


- Chloe Cooper, 51, Dallas, Texas


Understanding Hair Loss: Let's Dive Deeper
Hair loss is a complex issue influenced by various factors like genetics, hormonal imbalances, stress, nutrition, and environmental elements. Genetic predisposition, hormonal fluctuations, and nutrient deficiencies can contribute to hair thinning and pattern baldness. Stress, both physical and emotional, can disrupt the hair growth cycle, while external factors like chemicals and styling damage hair follicles. Understanding these causes is crucial for finding effective solutions and taking control of hair health. By exploring the intricacies of hair loss, we empower ourselves with knowledge to embark on a journey of hair rejuvenation and restoration.
Thicker, Fuller, Healthier Hair Unlocked!
Imagine a hair serum that combines captivating effectiveness with stunning results. That's exactly what you'll find in Biancat™ VitaStrands Hair Growth Serum. This remarkable formula is carefully crafted to add thickness to thin hair, harmonize oily scalps, and replenish essential nutrients to your hair follicles. The outcome? Hair that emanates volume, vitality, and a captivating radiance. Prepare to make heads turn and embrace a newfound confidence with your irresistibly gorgeous locks!
How Does Biancat™ VitaStrands Work? Magic in a Bottle!
Biancat™ VitaStrands Hair Growth Serum works by rejuvenating hair follicles, stimulating blood circulation, and providing essential nutrients to the roots. Its potent blend of ingredients, including Sophora flavescens, Ginseng, Angelica sinensis, Ginger extract, strengthens the hair shaft, replenishes proteins, and inhibits the hormone associated with hair loss. By nourishing the follicles, reducing breakage, and promoting a healthier environment for growth, this serum transforms thin, lackluster hair into thicker, fuller, and more vibrant locks. Just apply it to the roots, massage it in, and enjoy the results of shiny, silky, and irresistibly soft hair.
Nourishing Ingredients for Hair Growth and Vitality
Sophora flavescens: A medicinal plant with anti-inflammatory and antioxidant properties that support hair growth and scalp health.
Ginseng: A herb that stimulates hair follicles, improves blood circulation, and enhances hair strength and thickness.
Angelica sinensis: Also known as Dong Quai, it promotes healthy hair follicles, improves blood flow, and provides essential nutrients for hair growth.
Ginger extract: Derived from the ginger root, it improves scalp blood circulation, nourishes hair follicles, and reduces inflammation for healthier hair.
Clinical Study Shows Remarkable Hair Transformation with Biancat™ VitaStrands
Let's dive into the compelling results of the clinical study conducted on Biancat™ VitaStrands. Prepare to be amazed by the numbers that speak for themselves:
92% of participants witnessed a visible reduction in hair damage and hair loss.
88% noticed a remarkable improvement in hair thickness and volume.
94% reported a decrease in split ends and breakage.
These impressive percentages serve as undeniable proof of Biancat™ VitaStrands' ability to promote hair growth, reduce damage, and restore overall hair health. The numbers don't lie, reinforcing the efficacy of this exceptional hair serum.
What makes Biancat™ VitaStrands Hair Growth Serum your great choice?
✔️ Resolve brittle hair, revitalize health, and optimize nutrient absorption.
✔️ Rejuvenate hair for volume and thickness, creating a fuller, more voluminous look.
✔️ Fortify and strengthen hair for resilience against daily challenges.
✔️ 5X effectiveness in promoting hair growth and reducing hair loss.
✔️ Perfect balance for nourished hair without excessive oiliness.
✔️ Clinically proven and tested effective
✔️ Vegan, plastic-free, and fragrance-free for a conscious choice.
✔️ Suitable for all hair types, delivering remarkable transformation.
More of our happy customers
"This serum has not only thickened my hair but also restored its natural shine and vitality. I feel like a new person with my fuller, healthier hair. If you're tired of hiding your thinning strands, give VitaStrands a try!"


- Harper Coleman, 43, Atlanta, Georgia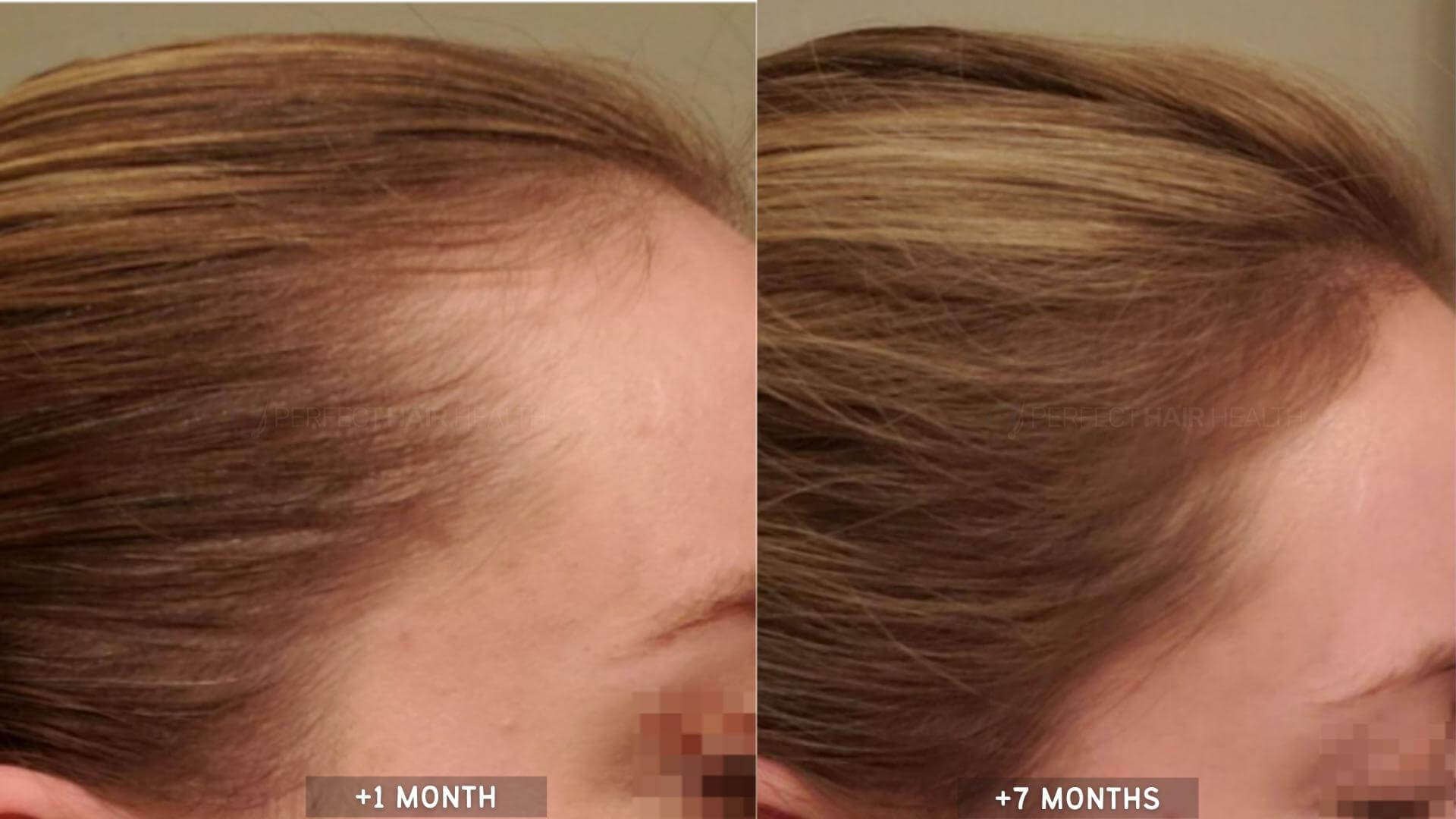 "I've always had fine, delicate hair, and I've tried countless products to add thickness and volume. VitaStrands Serum is the only one that has truly delivered results. My hair now has a natural fullness that I never thought possible. I feel like I've unlocked a secret to beautiful, bouncy hair. Thank you, VitaStrands, for giving me the confidence to rock any hairstyle!"


- Evelyn Hayes, 39, Boston, Massachusetts


Specifications
Net Volume: 30mL
Core ingredients: Sophora flavescens, Ginseng, Angelica sinensis, Ginger extract
Package Includes
Biancat™ VitaStrands Hair Growth Serum
Share
View full details