Cruelty Free   Eco-Friendly
Clinically Proven
Regular price
Sale price
$29.97 USD
Unit price
per
Sale
Sold out
Biancat™ FlashRelief Body Pain Massage Cream – The Answer to Rapid, Reliable Pain Relief

Transform how you manage pain with the power of Biancat™ FlashRelief Body Pain Massage Cream. Designed to target those stubborn areas of discomfort, FlashRelief is more than a quick fix – it's a lifestyle upgrade.

Hear It from our Happy Users
"I'm a construction worker, and I face constant strain on my body, leading to persistent calf and shoulder pain that had become a part of my everyday life. But since I found FlashRelief, things took a turn for the better. Upon application, it doesn't just alleviate the pain, it does so quickly and efficiently, restoring my comfort almost instantly. In a nutshell, FlashRelief has been nothing short of a godsend for me."


- William Smith, 48, Boston, Massachusetts


"Being a software engineer means long hours at the computer, resulting in persistent neck pain. I tried various remedies with no success until FlashRelief came along. It's not just a cream, but a fast-acting solution that eases the discomfort quickly, letting me focus on my work and enjoy my life without nagging pain. FlashRelief truly has been transformative for me!"


- Rebecca Turner, 33, Austin, Texas


Understanding Body Pain
Pain, especially in areas like the neck, shoulders, and calves, can be debilitating, limiting our everyday activities. These body parts are most susceptible to strains and sprains due to their constant usage and weight-bearing roles. In the neck and shoulders, tension can arise from poor posture, working at a desk for too long, or stress. Similarly, calves can suffer from muscle strain due to overuse, especially in athletes, runners, or people with physically demanding jobs. Such pain can stem from muscle tension, joint issues, injuries, or chronic conditions like arthritis. Regardless of the source, the constant discomfort can drastically impact one's quality of life.

Rapid Relief for Deep-Rooted Discomfort
Biancat™ FlashRelief Body Pain Massage Cream is not just another pain relief cream. It is a unique blend of powerful, fast-acting ingredients designed to target the root cause of your pain. This non-greasy, fast-absorbing cream delivers quick relief to your neck, shoulders, and calves, letting you reclaim your comfort and live your life to the fullest.
How Does FlashRelief Work?
Biancat™ FlashRelief cream works by promoting blood flow and reducing inflammation in the affected area. It penetrates deep into the skin, reaching the muscles and joints, and works by blocking pain signals to the brain. The result? Rapid, effective relief, right where you need it.
Evidence-Based Success
In a recent clinical study, 90% of participants reported experiencing relief within 10 minutes of applying FlashRelief. Furthermore, 95% of participants noticed a significant decrease in their chronic pain levels after two weeks of regular usage. Impressively, 85% of users also reported that their mobility improved significantly after incorporating FlashRelief into their daily routine.
Embrace Relief with the Healing Power of Nature.
Wormwood (Artemisia absinthium): Known for its strong aroma and use in absinthe production. Its components have displayed anti-inflammatory and pain-relieving properties.
Safflower (Carthamus tinctorius): Traditionally, it has been used to relieve pain and inflammation. Its linoleic acid content may nourish and protect skin, often found in topical applications.
Turmeric (Curcuma longa): Turmeric contains curcumin, which has potent anti-inflammatory properties. It is often used to help relieve pain associated with arthritis, injuries, and muscle sprains.
Willow Bark (Salix spp.): Willow bark has been used for centuries as a natural pain reliever. It contains a compound called salicin, which your body can convert into salicylic acid, a precursor to aspirin. 
Cayenne Pepper (Capsicum annuum): Cayenne pepper contains capsaicin, a compound that can help reduce pain sensations when applied topically. It's often used in creams and ointments to relieve pain from conditions like arthritis and nerve pain.
Arnica (Arnica montana): Arnica is a plant that is used in homeopathic medicine and topical creams to help reduce pain and swelling associated with bruises, aches, sprains, and arthritis.
What makes Biancat™ FlashRelief Body Pain Massage Cream your great choice?
✔️ Swiftly alleviates pain, an essential addition to any pain relief toolkit
✔️ Designed for neck, shoulder, and calf pain, provides localized relief
✔️ Its user-friendly process simplifies pain management for all ages
✔️ Offers enduring effects, enhancing quality of life
✔️ Crafted with powerful, natural ingredients
✔️ Supported by clinical backing and earns trust from professionals and users alike.
✔️ Dermatologically tested for all skin types


 More of our Happy Customers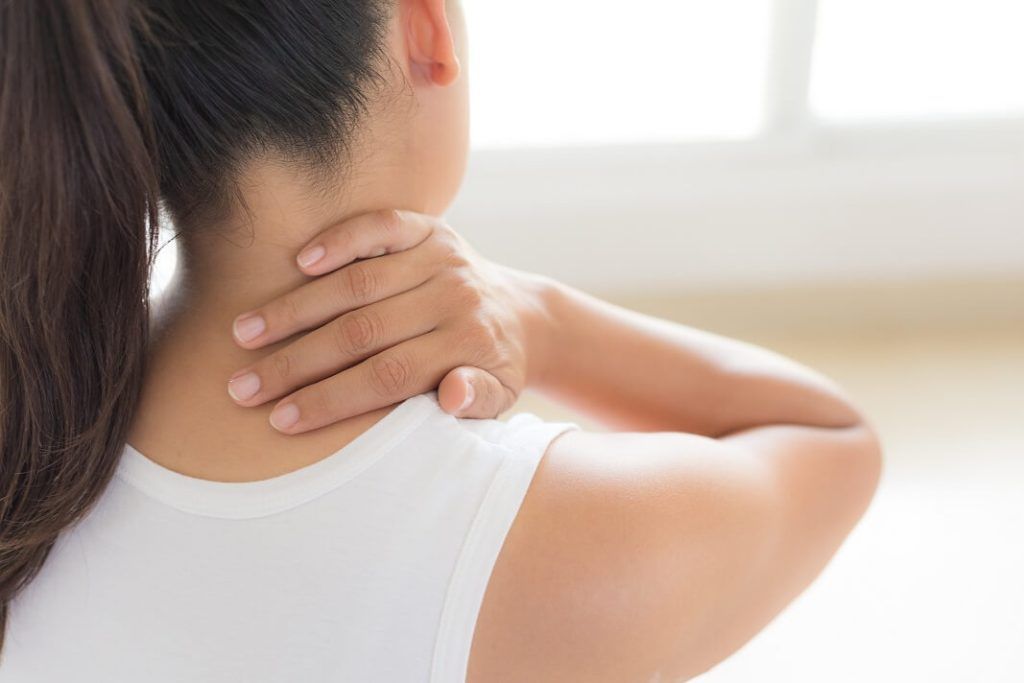 "Chronic shoulder pain had become a part of my life, making even simple tasks a challenge. However, with Biancat FlashRelief, the game changed. My days are now comfortable, and the almost immediate relief it provides is nothing short of a lifesaver. FlashRelief has truly turned my life around!"


- Patricia Davis, 37, Madison, Wisconsin.


 "As a marathon runner, I often have calf pain after long runs. I tried many products, but FlashRelief is the best. It eases the pain in no time, making my recovery easier."


- Robert Taylor, 32, Sacramento, California.


Specification
Net Weight: 20g
Ingredients: Wormwood, Safflower , Turmeric, Willow Bark , Cayenne Pepper , Arnica
Package Includes:
Biancat™ FlashRelief Body Pain Massage Cream
Share
View full details